ABOUT THE IUT
The IUT of Dijon-Auxerre is a component of the University of Burgundy offering more than 40 courses spread over three campuses: Dijon, Auxerre and Nevers.

Dijon, Auxerre and Nevers are three cities located in Burgundy-Franche-Comté, a region renowned for its culinary specialities, vineyards and cultural and historical heritage.

The school has more than 2500 students and 80 partner universities worldwide.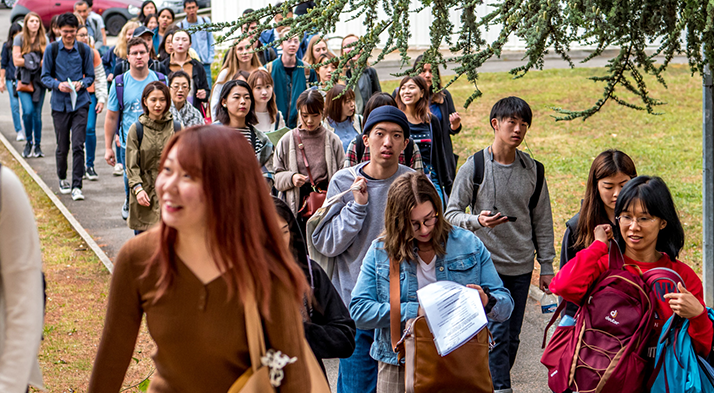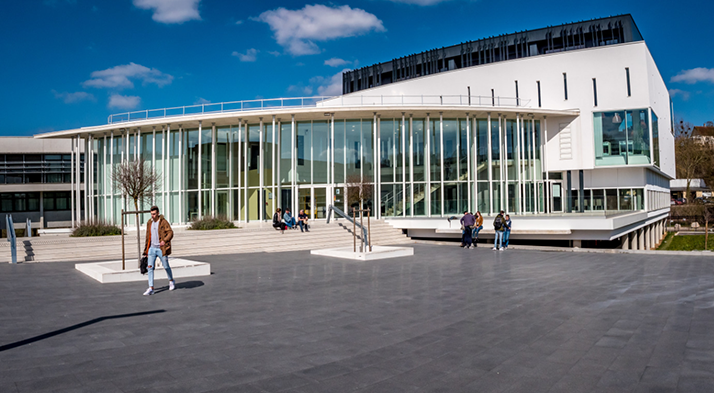 AUXERRE CAMPUS
Located within an hour's drive of Paris in the north of Burgundy, the Auxerre site is a human-sized campus that is easily accessible from the town centre. 

This campus has built strong ties with local companies and is renowned for its dynamism in terms of international exchanges.

*Page only available in french
DIJON CAMPUS
The establishment's historic campus is located in the regional capital, Dijon.

The dijon site is located at the heart of the University of Burgundy's Montmuzard campus. The IUT's structures were built in two parts: the first in 1968 and the second one between 1998 and 2000.

Thus, IUT buildings are a well-established part of the surrounding University landscape. Moreover, since its creation, the IUT has developed a solid network with regional companies, thanks to internships and various projects in the community.

*Page only available in french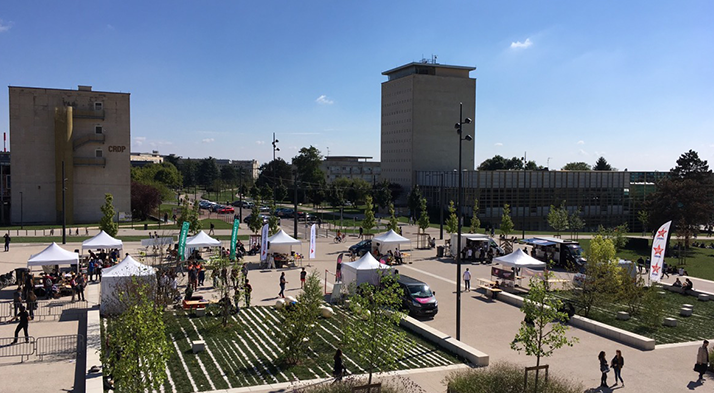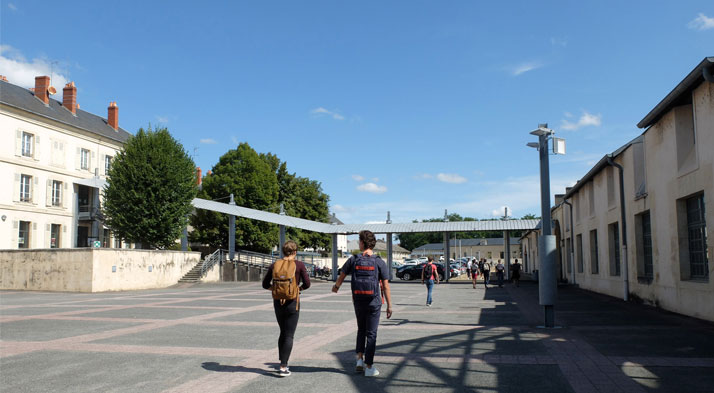 NEVERS CAMPUS
Second university center in Burgundy, the Nevers campus is growing steadily. Opened at the start of the 2021-2022 school year, the IT BUT settled for this year in the premises of the Higher Institute of Automobile and Transport (ISAT) before moving, in September 2022, to a building which will be renovated.

*Page only available in french
COURSES OFFER
The IUT is currently in the middle of reforming its diploma. Indeed, the transition from the DUT to the BUT is leading the teams to rework the offer of courses in English for international students wishing to study at the IUT.
Apply at the IUT
Pages only available in French.
kc_data:

a:8:{i:0;s:0:"";s:4:"mode";s:2:"kc";s:3:"css";s:0:"";s:9:"max_width";s:0:"";s:7:"classes";s:0:"";s:9:"thumbnail";s:0:"";s:9:"collapsed";s:0:"";s:9:"optimized";s:0:"";}

kc_raw_content:

[kc_row _id="594457"][kc_column width="12/12" video_mute="no" _id="340250"][kc_spacing height="20" _id="864022"][/kc_column][/kc_row][kc_row _id="262386"][kc_column width="12/12" video_mute="no" _id="662635"][kc_row_inner _id="462335" cols_gap="{`kc-css`:{}}" css_custom="{`kc-css`:{`any`:{`background`:{`background|`:`eyJjb2xvciI6InRyYW5zcGFyZW50IiwibGluZWFyR3JhZGllbnQiOlsiIl0sImltYWdlIjoibm9uZSIsInBvc2l0aW9uIjoiMCUgMCUiLCJzaXplIjoiYXV0byIsInJlcGVhdCI6InJlcGVhdCIsImF0dGFjaG1lbnQiOiJzY3JvbGwiLCJhZHZhbmNlZCI6MH0=`}}}}"][kc_column_inner width="47%" _id="175054" css_custom="{`kc-css`:{`any`:{`background`:{`background|`:`eyJjb2xvciI6InRyYW5zcGFyZW50IiwibGluZWFyR3JhZGllbnQiOlsiIl0sImltYWdlIjoibm9uZSIsInBvc2l0aW9uIjoiMCUgMCUiLCJzaXplIjoiYXV0byIsInJlcGVhdCI6InJlcGVhdCIsImF0dGFjaG1lbnQiOiJzY3JvbGwiLCJhZHZhbmNlZCI6MH0=`}}}}"][kc_spacing height="20" _id="441360"][kc_title text="QUJPVVQgVEhFIElVVA==" _id="993007" type="h3" css_custom="{`kc-css`:{`any`:{`title-style`:{`text-transform|+.kc_title,.kc_title,.kc_title a.kc_title_link`:`uppercase`,`text-align|+.kc_title,.kc_title,.kc_title a.kc_title_link`:`center`,`margin|+.kc_title,.kc_title,.kc_title a.kc_title_link`:`inherit inherit 0px inherit !important`}}}}"][kc_column_text _id="302311" css_custom="{`kc-css`:{`any`:{`box`:{`display|`:`inline-block`,`padding|`:`10px 10px 10px 10px`}}}}"]

The IUT of Dijon-Auxerre is a component of the University of Burgundy offering more than 40 courses spread over three campuses: Dijon, Auxerre and Nevers.

Dijon, Auxerre and Nevers are three cities located in Burgundy-Franche-Comté, a region renowned for its culinary specialities, vineyards and cultural and historical heritage.

The school has more than 2500 students and 80 partner universities worldwide.

[/kc_column_text][kc_spacing height="20" _id="648842"][kc_creative_button style="1" title="Read our Orientation Booklet" icon_show="__empty__" _id="740748" link="https://iutdijon.u-bourgogne.fr/www/telechargement/6713/|PDF : Download our orientation booklet 11,6 Mo|" css_custom="{`kc-css`:{`any`:{`button`:{`text-align|`:`center`,`text-transform|a`:`uppercase`}}}}"][kc_spacing height="20" _id="459770"][/kc_column_inner][kc_column_inner width="5%" _id="158542"][/kc_column_inner][kc_column_inner width="47%" _id="65281"][kc_spacing height="20" _id="83758"][kc_spacing height="20" _id="62295"][kc_single_image image_size="full" _id="385865" image_source="media_library" image="6536" css_custom="{`kc-css`:{`any`:{`image-style`:{`text-align|`:`center`,`vertical-align|img`:`middle`}}}}"][/kc_column_inner][/kc_row_inner][/kc_column][/kc_row][kc_row _id="631498"][kc_column width="12/12" video_mute="no" _id="49995"][kc_divider style="1" icon="sl-heart" _id="189528"][/kc_column][/kc_row][kc_row _id="739514" cols_gap="{`kc-css`:{}}" use_container="yes" force="__empty__"][kc_column width="12/12" video_mute="no" _id="40194"][kc_row_inner _id="160548" cols_gap="{`kc-css`:{}}" css_custom="{`kc-css`:{`any`:{`background`:{`background|`:`eyJjb2xvciI6InRyYW5zcGFyZW50IiwibGluZWFyR3JhZGllbnQiOlsiIl0sImltYWdlIjoibm9uZSIsInBvc2l0aW9uIjoiMCUgMCUiLCJzaXplIjoiYXV0byIsInJlcGVhdCI6InJlcGVhdCIsImF0dGFjaG1lbnQiOiJzY3JvbGwiLCJhZHZhbmNlZCI6MH0=`}}}}"][kc_column_inner width="47%" _id="169194"][kc_spacing height="20" _id="35454"][kc_single_image image_size="full" _id="639676" image_source="media_library" image="6390" css_custom="{`kc-css`:{`any`:{`image-style`:{`text-align|`:`center`,`vertical-align|img`:`initial`}}}}"][/kc_column_inner][kc_column_inner width="5%" _id="760845"][/kc_column_inner][kc_column_inner width="47%" _id="39918" css_custom="{`kc-css`:{`any`:{`background`:{`background|`:`eyJjb2xvciI6InRyYW5zcGFyZW50IiwibGluZWFyR3JhZGllbnQiOlsiIl0sImltYWdlIjoibm9uZSIsInBvc2l0aW9uIjoiMCUgMCUiLCJzaXplIjoiYXV0byIsInJlcGVhdCI6InJlcGVhdCIsImF0dGFjaG1lbnQiOiJzY3JvbGwiLCJhZHZhbmNlZCI6MH0=`}}}}"][kc_spacing height="20" _id="690114"][kc_title text="QVVYRVJSRSBDQU1QVVM=" _id="249623" type="h3" css_custom="{`kc-css`:{`any`:{`title-style`:{`text-align|+.kc_title,.kc_title,.kc_title a.kc_title_link`:`center`,`margin|+.kc_title,.kc_title,.kc_title a.kc_title_link`:`inherit inherit 0px inherit !important`}}}}"][kc_column_text _id="578943" css_custom="{`kc-css`:{`any`:{`box`:{`display|`:`inline-block`,`padding|`:`10px 10px 10px 10px`}}}}"]

Located within an hour's drive of Paris in the north of Burgundy, the Auxerre site is a human-sized campus that is easily accessible from the town centre. 

This campus has built strong ties with local companies and is renowned for its dynamism in terms of international exchanges.

[/kc_column_text][kc_spacing height="20" _id="168188"][kc_creative_button style="1" title="Discover the campus*" icon_show="__empty__" _id="986587" link="https://www.u-bourgogne.fr/vie-des-campus/campus-dauxerre|New window : uB:apos:s internet|_blank" css_custom="{`kc-css`:{`any`:{`button`:{`text-align|`:`center`,`text-transform|a`:`uppercase`}}}}"][kc_spacing height="20" _id="881220"][kc_column_text _id="466662" css_custom="{`kc-css`:{`any`:{`typography`:{`font-size|,p`:`15px`}}}}"]

*Page only available in french

[/kc_column_text][/kc_column_inner][/kc_row_inner][/kc_column][/kc_row][kc_row _id="392195"][kc_column width="12/12" video_mute="no" _id="992347"][kc_divider style="1" icon="sl-heart" _id="805033"][/kc_column][/kc_row][kc_row _id="694292" cols_gap="{`kc-css`:{}}" use_container="yes" force="__empty__"][kc_column width="12/12" video_mute="no" _id="325259"][kc_row_inner _id="742294" cols_gap="{`kc-css`:{}}" css_custom="{`kc-css`:{`any`:{`background`:{`background|`:`eyJjb2xvciI6InRyYW5zcGFyZW50IiwibGluZWFyR3JhZGllbnQiOlsiIl0sImltYWdlIjoibm9uZSIsInBvc2l0aW9uIjoiMCUgMCUiLCJzaXplIjoiYXV0byIsInJlcGVhdCI6InJlcGVhdCIsImF0dGFjaG1lbnQiOiJzY3JvbGwiLCJhZHZhbmNlZCI6MH0=`}}}}"][kc_column_inner width="47%" _id="380570" css_custom="{`kc-css`:{`any`:{`background`:{`background|`:`eyJjb2xvciI6InRyYW5zcGFyZW50IiwibGluZWFyR3JhZGllbnQiOlsiIl0sImltYWdlIjoibm9uZSIsInBvc2l0aW9uIjoiMCUgMCUiLCJzaXplIjoiYXV0byIsInJlcGVhdCI6InJlcGVhdCIsImF0dGFjaG1lbnQiOiJzY3JvbGwiLCJhZHZhbmNlZCI6MH0=`}}}}"][kc_spacing height="20" _id="57086"][kc_title text="RElKT04gQ0FNUFVT" _id="197888" type="h3" css_custom="{`kc-css`:{`any`:{`title-style`:{`text-align|+.kc_title,.kc_title,.kc_title a.kc_title_link`:`center`,`margin|+.kc_title,.kc_title,.kc_title a.kc_title_link`:`inherit inherit 0px inherit !important`}}}}"][kc_column_text _id="719544" css_custom="{`kc-css`:{`any`:{`box`:{`display|`:`inline-block`,`padding|`:`10px 10px 10px 10px`}}}}"]

The establishment's historic campus is located in the regional capital, Dijon.

The dijon site is located at the heart of the University of Burgundy's Montmuzard campus. The IUT's structures were built in two parts: the first in 1968 and the second one between 1998 and 2000.

Thus, IUT buildings are a well-established part of the surrounding University landscape. Moreover, since its creation, the IUT has developed a solid network with regional companies, thanks to internships and various projects in the community.

[/kc_column_text][kc_creative_button style="1" title="Discover the campus*" icon_show="__empty__" _id="823555" link="https://www.u-bourgogne.fr/vie-des-campus/campus-de-dijon|New window : uB:apos:s internet|_blank" css_custom="{`kc-css`:{`any`:{`button`:{`text-align|`:`center`,`text-transform|a`:`uppercase`}}}}"][kc_spacing height="20" _id="419277"][kc_column_text _id="139971" css_custom="{`kc-css`:{`any`:{`typography`:{`font-size|,p`:`15px`}}}}"]

*Page only available in french

[/kc_column_text][/kc_column_inner][kc_column_inner width="5%" _id="334632"][/kc_column_inner][kc_column_inner width="47%" _id="352475"][kc_spacing height="20" _id="700069"][kc_single_image image_size="full" _id="920611" image_source="media_library" image="6461" css_custom="{`kc-css`:{`any`:{`image-style`:{`text-align|`:`center`,`vertical-align|img`:`middle`}}}}"][/kc_column_inner][/kc_row_inner][/kc_column][/kc_row][kc_row _id="925369"][kc_column width="12/12" video_mute="no" _id="397161"][kc_divider style="1" icon="sl-heart" _id="145437"][/kc_column][/kc_row][kc_row _id="561818" cols_gap="{`kc-css`:{}}" use_container="yes" force="__empty__"][kc_column width="12/12" video_mute="no" _id="425724"][kc_row_inner _id="891648" cols_gap="{`kc-css`:{}}" css_custom="{`kc-css`:{`any`:{`background`:{`background|`:`eyJjb2xvciI6InRyYW5zcGFyZW50IiwibGluZWFyR3JhZGllbnQiOlsiIl0sImltYWdlIjoibm9uZSIsInBvc2l0aW9uIjoiMCUgMCUiLCJzaXplIjoiYXV0byIsInJlcGVhdCI6InJlcGVhdCIsImF0dGFjaG1lbnQiOiJzY3JvbGwiLCJhZHZhbmNlZCI6MH0=`}}}}"][kc_column_inner width="47%" _id="8889"][kc_spacing height="20" _id="166617"][kc_single_image image_size="full" _id="155109" image_source="media_library" image="9420" css_custom="{`kc-css`:{`any`:{`image-style`:{`text-align|`:`center`,`vertical-align|img`:`initial`}}}}"][/kc_column_inner][kc_column_inner width="5%" _id="112668"][/kc_column_inner][kc_column_inner width="47%" _id="137105" css_custom="{`kc-css`:{`any`:{`background`:{`background|`:`eyJjb2xvciI6InRyYW5zcGFyZW50IiwibGluZWFyR3JhZGllbnQiOlsiIl0sImltYWdlIjoibm9uZSIsInBvc2l0aW9uIjoiMCUgMCUiLCJzaXplIjoiYXV0byIsInJlcGVhdCI6InJlcGVhdCIsImF0dGFjaG1lbnQiOiJzY3JvbGwiLCJhZHZhbmNlZCI6MH0=`}}}}"][kc_spacing height="20" _id="24783"][kc_title text="TkVWRVJTIENBTVBVUw==" _id="640672" type="h3" css_custom="{`kc-css`:{`any`:{`title-style`:{`text-align|+.kc_title,.kc_title,.kc_title a.kc_title_link`:`center`,`margin|+.kc_title,.kc_title,.kc_title a.kc_title_link`:`inherit inherit 0px inherit !important`}}}}"][kc_column_text _id="668421" css_custom="{`kc-css`:{`any`:{`box`:{`display|`:`inline-block`,`padding|`:`10px 10px 10px 10px`}}}}"]

Second university center in Burgundy, the Nevers campus is growing steadily. Opened at the start of the 2021-2022 school year, the IT BUT settled for this year in the premises of the Higher Institute of Automobile and Transport (ISAT) before moving, in September 2022, to a building which will be renovated.

[/kc_column_text][kc_spacing height="20" _id="90106"][kc_creative_button style="1" title="Discover the campus*" icon_show="__empty__" _id="213156" link="https://www.u-bourgogne.fr/vie-des-campus/campus-de-nevers|New window : uB:apos:s internet|_blank" css_custom="{`kc-css`:{`any`:{`button`:{`text-align|`:`center`,`text-transform|a`:`uppercase`}}}}"][kc_spacing height="20" _id="377742"][kc_column_text _id="94742" css_custom="{`kc-css`:{`any`:{`typography`:{`font-size|,p`:`15px`}}}}"]

*Page only available in french

[/kc_column_text][/kc_column_inner][/kc_row_inner][/kc_column][/kc_row][kc_row _id="442556"][kc_column width="12/12" video_mute="no" _id="686808"][kc_divider style="1" icon="sl-heart" _id="463471"][/kc_column][/kc_row][kc_row _id="255398" cols_gap="{`kc-css`:{}}" use_container="yes" force="__empty__" disabled="on"][kc_column width="12/12" video_mute="no" _id="281798"][kc_row_inner _id="260116" cols_gap="{`kc-css`:{}}" css_custom="{`kc-css`:{`any`:{`background`:{`background|`:`eyJjb2xvciI6InRyYW5zcGFyZW50IiwibGluZWFyR3JhZGllbnQiOlsiIl0sImltYWdlIjoibm9uZSIsInBvc2l0aW9uIjoiMCUgMCUiLCJzaXplIjoiYXV0byIsInJlcGVhdCI6InJlcGVhdCIsImF0dGFjaG1lbnQiOiJzY3JvbGwiLCJhZHZhbmNlZCI6MH0=`}}}}"][kc_column_inner width="47%" _id="857429"][kc_spacing height="20" _id="938277"][kc_title text="QVBQTElDQVRJT04=" _id="505466" type="h3" css_custom="{`kc-css`:{`any`:{`title-style`:{`text-align|+.kc_title,.kc_title,.kc_title a.kc_title_link`:`center`}}}}"][kc_spacing height="20" _id="180275"][kc_column_text _id="672440"]

In order to help you during your application process, we have prepared some guidelines.  

[/kc_column_text][kc_spacing height="20" _id="24827"][kc_creative_button style="1" title="Click here to find out how to apply to the IUT" icon_show="__empty__" _id="62331" link="https://iutdijon.u-bourgogne.fr/www/telechargement/6938/|PDF : Download Exchange student application guidelines 578 Ko|" css_custom="{`kc-css`:{`any`:{`button`:{`text-align|`:`center`,`text-transform|a`:`uppercase`}}}}"][kc_spacing height="20" _id="260610"][/kc_column_inner][kc_column_inner width="5%" _id="152342"][/kc_column_inner][kc_column_inner width="47%" _id="771978" css_custom="{`kc-css`:{`any`:{`background`:{`background|`:`eyJjb2xvciI6InRyYW5zcGFyZW50IiwibGluZWFyR3JhZGllbnQiOlsiIl0sImltYWdlIjoibm9uZSIsInBvc2l0aW9uIjoiMCUgMCUiLCJzaXplIjoiYXV0byIsInJlcGVhdCI6InJlcGVhdCIsImF0dGFjaG1lbnQiOiJzY3JvbGwiLCJhZHZhbmNlZCI6MH0=`}}}}"][kc_spacing height="20" _id="636734"][kc_single_image image_size="full" _id="375449" image_source="media_library" image="6678" css_custom="{`kc-css`:{`any`:{`image-style`:{`text-align|`:`center`,`vertical-align|img`:`initial`}}}}"][/kc_column_inner][/kc_row_inner][/kc_column][/kc_row][kc_row _id="426897" disabled="on"][kc_column width="12/12" video_mute="no" _id="313731"][kc_divider style="1" icon="sl-heart" _id="415605"][/kc_column][/kc_row][kc_row _id="996633"][kc_column width="12/12" video_mute="no" _id="410835"][kc_title text="Q09VUlNFUyBPRkZFUg==" _id="278078" type="h3" css_custom="{`kc-css`:{`any`:{`title-style`:{`text-align|+.kc_title,.kc_title,.kc_title a.kc_title_link`:`left`}}}}"][kc_spacing height="20" _id="813622"][kc_column_text _id="93109"]

The IUT is currently in the middle of reforming its diploma. Indeed, the transition from the DUT to the BUT is leading the teams to rework the offer of courses in English for international students wishing to study at the IUT.

[/kc_column_text][/kc_column][/kc_row][kc_row _id="760"][kc_column width="12/12" video_mute="no" _id="182540"][kc_divider style="1" icon="sl-heart" _id="610049"][/kc_column][/kc_row][kc_row _id="48113" disabled="on"][kc_column width="12/12" video_mute="no" _id="231760"][kc_title text="Q09VUlNFUyBPRkZFUg==" _id="197190" type="h3" css_custom="{`kc-css`:{`any`:{`title-style`:{`text-align|+.kc_title,.kc_title,.kc_title a.kc_title_link`:`left`}}}}"][kc_spacing height="20" _id="64526"][kc_title text="NSBhcmVhcyBvZiBzdHVkeSBiYXNlZCBvbiB0aGUgY2FtcHVzIG9mIERpam9uDQo=" _id="820010" type="h3"][kc_spacing height="20" _id="289829"][kc_accordion _id="68474" close_all="yes"][kc_accordion_tab title="CS - Computer Science" _id="613752"][kc_column_text _id="517698"]

Key words:

Data structures and fundamental Algorithm
Advanced Object oriented design and Programming
Network Services
Methodology for the Production of applications
Server side web Programming (PHP)
Web Development, Web Integration
Graph Theory and regular language
Rich Clients

......................

Click here to discover this course listing

[/kc_column_text][/kc_accordion_tab][kc_accordion_tab title="FB - Food Biology" _id="938906"][kc_column_text _id="859583"]

Key words:

Unit operations in food industry
Bacterial stress and adaptation
Culture of rat brain astrocytes
RNA interference and CRISPR-CAS
Analysis of organic compounds
Study of the enzymes
Packaging material and process

…….

Click here to discover this course listing.

[/kc_column_text][/kc_accordion_tab][kc_accordion_tab title="ME - Mechanical Engineering" _id="546678"][kc_column_text _id="186284"]

Key words:

Material Science: material property
Material Science: implementation and material behaviour
Mechanical Machining
Mass Production manufacturing

.......

Click here to discover this course listing.

[/kc_column_text][/kc_accordion_tab][kc_accordion_tab title="MI - Multimedia and Internet" _id="522066"][kc_column_text _id="340072"]

Key words:

Algorithms and web development
Web integration
Image processing and videos analysis
Design a web interface
User Experience
Network services
Project management
Transmedia communication

……..

Click here to discover this course listing.

[/kc_column_text][/kc_accordion_tab][kc_accordion_tab title="BAM - Business, Administration and Management" _id="90485"][kc_column_text _id="343998"]

Key words:

Accountancy-Fundamental concepts
Cross cultural management
Computer Science
Logistics and SCM
Marketing study and Business plan
Strategy and innovation
Business Trade and International development

……

Click here to discover this course listing.

[/kc_column_text][/kc_accordion_tab][/kc_accordion][/kc_column][/kc_row][kc_row _id="4236" disabled="on"][kc_column width="12/12" video_mute="no" _id="568796"][kc_column_text _id="270938"]

Core courses - only for the studies on Dijon campus

[/kc_column_text][kc_accordion _id="496698" close_all="yes"][kc_accordion_tab title="Core courses - only for the studies on Dijon campus" _id="330421"][kc_column_text _id="374877"]

These courses will enable you to discover the French culture. It is a compulsory part of the training; you have to choose at least one course in this list in addition to one of the five other areas of study based in Dijon (CS, MI, ME, FB or BAM).

Key words: 

Current affairs and general culture
Cultural visits 
French foreign language
Intercultural program for european credits
Communicating in organisations

.......

Click here to discover this course listing.

[/kc_column_text][/kc_accordion_tab][/kc_accordion][/kc_column][/kc_row][kc_row _id="258436" disabled="on"][kc_column width="12/12" video_mute="no" _id="169116"][kc_column_text _id="710440"]

3 areas of study based on the campus of Auxerre

[/kc_column_text][kc_accordion _id="387757" close_all="yes"][kc_accordion_tab title="CE - Civil Engineering" _id="366440"][kc_column_text _id="531714"]

Key words:

Structural building work

Timber building
Analyze a complex technical problem
Wooden structure
Structural resistance

…….

Click here to discover this course listing.

[/kc_column_text][/kc_accordion_tab][kc_accordion_tab title="NT - Networks and Telecommunications" _id="600413"][kc_column_text _id="992543"]

Key words:

Structural building work
Basics in Networks services
Principles and architecture of networks
Access network technologies
Optical Fibers
Databases
Triple play

……

Click here to discover this course listing.

[/kc_column_text][/kc_accordion_tab][kc_accordion_tab title="ITEM - International Trade and Export Management" _id="422243"][kc_column_text _id="581368"]

Key words:

Business strategies
Communication 
International negociation
Leadership
Project Management

…….

Click here to discover this course listing.

[/kc_column_text][/kc_accordion_tab][/kc_accordion][/kc_column][/kc_row][kc_row _id="699084"][kc_column width="12/12" video_mute="no" _id="746318"][kc_title text="QXBwbHkgYXQgdGhlIElVVA==" _id="723655" type="h2"][kc_column_text _id="211720"]

Pages only available in French.

[/kc_column_text][kc_row_inner _id="136998" cols_gap="{`kc-css`:{}}" row_class_container="big-icons" equal_height="yes" column_align="top"][kc_column_inner width="33.33%" _id="95075"][kc_single_image image_size="400x250" _id="738973" image_source="media_library" image="5185" caption="As an individual" on_click_action="open_custom_link" custom_link="https://ub-link.u-bourgogne.fr/etudiants-internationaux/venir-etudier-a-l-ub-a-titre-individuel.html|As an individual|_blank"][/kc_column_inner][kc_column_inner width="33.33%" _id="498525"][kc_single_image image_size="400x250" _id="206398" image_source="media_library" image="3057" caption="Via an exchange program" on_click_action="open_custom_link" custom_link="https://ub-link.u-bourgogne.fr/etudiants-internationaux/venir-dans-le-cadre-d-un-partenariat-avec-votre-universite-d-origine.html||_blank"][/kc_column_inner][kc_column_inner width="33.33%" _id="653395"][kc_single_image image_size="400x250" _id="25515" image_source="media_library" image="3056" caption="Students testimonials" on_click_action="open_custom_link" custom_link="https://ub-link.u-bourgogne.fr/temoignages-ils-sont-venus-etudier-a-lub||_blank"][/kc_column_inner][/kc_row_inner][/kc_column][/kc_row][kc_row _id="843436"][kc_column width="12/12" video_mute="no" _id="926735"][kc_row_inner _id="705224" cols_gap="{`kc-css`:{}}" css_custom="{`kc-css`:{`any`:{`background`:{`background|`:`eyJjb2xvciI6IiNlNWUzZGEiLCJsaW5lYXJHcmFkaWVudCI6WyIiXSwiaW1hZ2UiOiJub25lIiwicG9zaXRpb24iOiIwJSAwJSIsInNpemUiOiJhdXRvIiwicmVwZWF0IjoicmVwZWF0IiwiYXR0YWNobWVudCI6InNjcm9sbCIsImFkdmFuY2VkIjowfQ==`}}}}"][kc_column_inner width="5%" _id="594888"][/kc_column_inner][kc_column_inner width="45%" _id="417918" css_custom="{`kc-css`:{`any`:{`background`:{`background|`:`eyJjb2xvciI6InRyYW5zcGFyZW50IiwibGluZWFyR3JhZGllbnQiOlsiIl0sImltYWdlIjoibm9uZSIsInBvc2l0aW9uIjoiMCUgMCUiLCJzaXplIjoiYXV0byIsInJlcGVhdCI6InJlcGVhdCIsImF0dGFjaG1lbnQiOiJzY3JvbGwiLCJhZHZhbmNlZCI6MH0=`}}}}"][kc_spacing height="20" _id="619552"][kc_spacing height="20" _id="843153"][kc_title text="SW50ZXJuYXRpb25hbCBPZmZpY2U=" _id="212843" type="h3" css_custom="{`kc-css`:{`any`:{`title-style`:{`padding|+.kc_title,.kc_title,.kc_title a.kc_title_link`:`inherit inherit inherit 10px`}}}}"][kc_column_text _id="519718" css_custom="{`kc-css`:{`any`:{`box`:{`display|`:`inline-block`,`padding|`:`10px 10px 10px 10px`}}}}"]

Chadia HACHIM
+33 3 80 39 64 49
ri@iut-dijon.u-bourgogne.fr

[/kc_column_text][kc_spacing height="20" _id="919920"][/kc_column_inner][kc_column_inner width="5%" _id="806666"][/kc_column_inner][kc_column_inner width="45%" _id="302710"][kc_single_image image_size="full" _id="393651" image_source="media_library" image="3055" css_custom="{`kc-css`:{`any`:{`image-style`:{`text-align|`:`center`,`vertical-align|img`:`initial`,`padding|img`:`10px 10px 10px 10px`}}}}"][/kc_column_inner][/kc_row_inner][/kc_column][/kc_row]

extrait:

lien_externe:

wp_last_modified_info:

10 juin 2022 @ 2022-06-10T09:38:33+02:000000003330202206

wplmi_shortcode:

[lmt-post-modified-info]